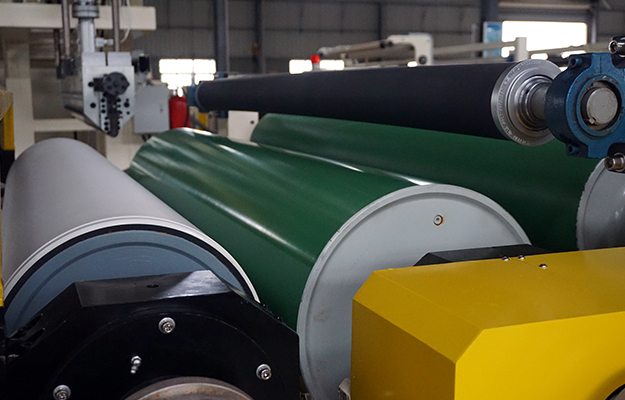 TPU Flow Delay Machine
Product Details
Product Profile:
TPU Flow Delay MachineMainly used in the production of TPU Hot Melt adhesive film, TPU Composite film, TPU high transparent film. The unit uses high and low temperature TPU rubber granules as raw materials, to achieve a multi-use, production of various types of transparent and non-transparent TPU film products.
The unit is equipped with off-type paper rewinding device, fully automatic production process, thin film rewinding using a perspective paper tube, unique on-line cutting device, no tape winding, saving more production costs. Extrusion die control accuracy is high, extruder performance is superior, according to customer needs to adopt different configurations to meet the individual needs of customers. :
Flow delay MachineFields of application:
TPU films can be widely used in a wide range of fields
。 Clothing industry: Sportswear, bathing clothes, underwear pants, shoes and hats of the material bonding
。 Medical industry: Surgical clothing, surgical gloves, bed linen mattresses and other materials
。 Umbrellas, handbags, bags, tents, sports utensils, etc.
。 Interior materials and building materials for automobiles
Product Features:
。 Product width According to customer needs customization, the widest can reach 5000mm
。 The rollers in direct contact with the TPU film in the machine have Teflon anti-stick coating
。 Thin film thickness uniformity is good
。 Can be equipped with off-paper rewinding device
。 Can produce ultra-permeable TPU flakes, the thickest up to 0.50mm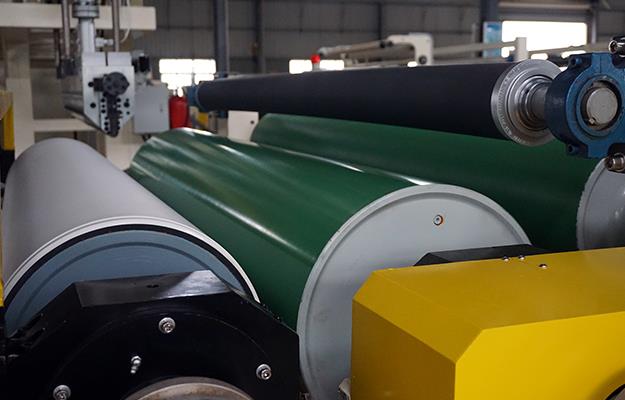 Inquiry