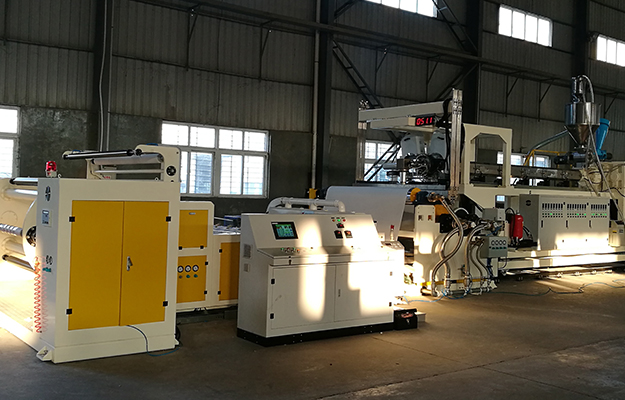 Flow delay Machine
Product Details
Flow delay MachineIt refers to the special equipment for making flow film. Using alumina as the main raw material for ceramic flow extension with high precision electronic ceramic rolling machine first, the crushed powder is mixed with binder, plasticizer, dispersant and solvent to make the slurry with certain viscosity, the slurry flows from the hopper, and the scraper is coated with a certain thickness on the special base belt, which is dried and After curing from the upper peeling into the raw billet belt of the film, and then according to the size and shape of the finished product needs to the raw billet belt for punching, laminated and other processing, made of rough finished products to be sintered. It has the advantages of low cost, high quality, no toxicity, simple production process and so on.
Fujian Wei Sheng Machinery Co., Ltd., specializing in plastic film products production line R & amp; D and manufacturing, the main products include flow Film unit, PE breathable Film unit and MOPET thermal shrinkage Film unit and other high-end equipment of thin films. The company's technical team has more than 10 years of application experience, Wei Sheng company based on high-cutting starting point, specializing in R & amp; D and manufacture of high-end high-speed rolling film units, for high-end customer demand at home and abroad
Relying on innovative technology and rich experience, R & amp; d High-performance rolling film production line, multi-layer coextrusion film production line, breathable film production line, TPU,TPE film production line, EVA solar cell package film production line, EVA glass sandwich film production line, PE punching film production line, paper, film, non-woven punching production line, Shower film composite production line, PETGThermal shrinkage Film production line, Tubular fabric waterproof coating production line, bidirectional tensile production line and so on. With continuous R & amp; d investment and experience accumulation, our products have been widely recognized by the vast number of users at home and abroad. The company introduced ISO9001 quality management methods, from mechanical design, production, assembly and testing of every process, are strictly controlled. Thanks to our R&D team, as well as experienced technicians and skilled frontline staff, it is precisely because of the team's rigorous working methods, so that our product competitiveness is enduring.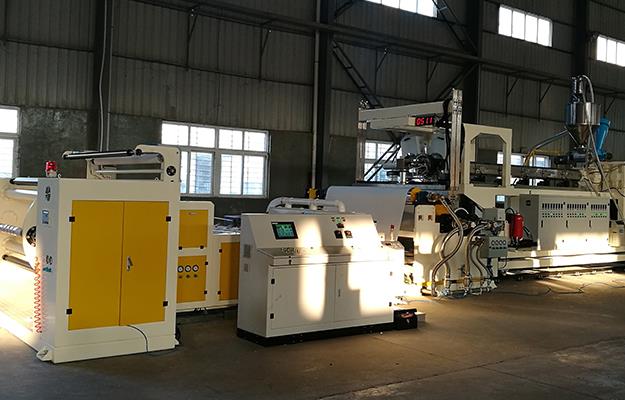 Inquiry