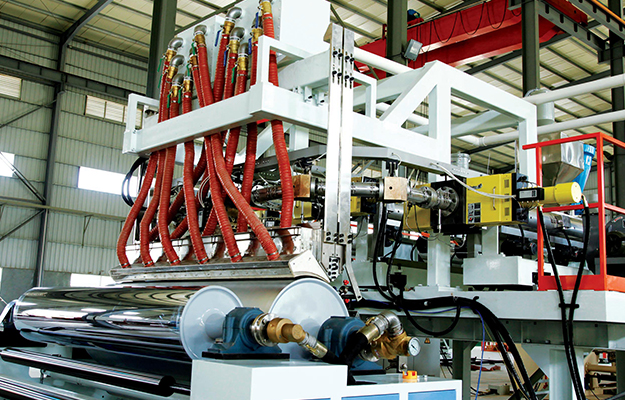 CPE Flow Delay Machine
Product Details
Product Profile:
CPE Flow Delay MachineMainly used in the field of flexible packaging, can produce high-quality multi-layer coextrusion CPP transparent film.
The machine is equipped with imported automatic die Head, on-line thickness gauge, high-quality rolling cooling roller, to ensure excellent film thickness uniformity and transparency. In addition, according to customer needs, equipped with 3 or 5 layers of film co-extrusion structure. The extrusion die has high control precision, superior extrusion machine performance, excellent film forming effect, high output and low energy consumption. The whole machine is controlled by PLC, using the central touch screen operation, to achieve a fully automatic production process.
Fields of application:
CPP Flow Delay MachineWidely used in the field of flexible packaging, such as food packaging bags, cosmetic packaging, bag drug packaging bags, stationery, clothing, bouquet packaging and other CPP film can also be used as a hot seal layer, with BOPP film or BOPET film composite, can also be the CPP film aluminized treatment, the production of CPP aluminized film.
Product Features:
。 Product width According to customer needs to customize, the widest can reach 4500mm.
。 Fully automated control, easy to operate.
。 Thin film thickness uniformity is good.
。 On-line recycling and utilization of edge materials
。 Optional winding mechanism in different ways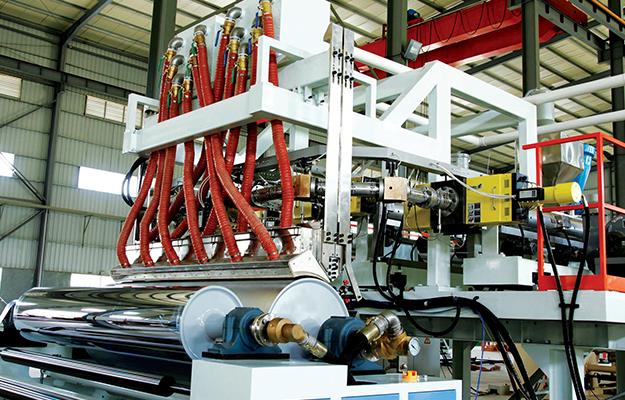 Inquiry